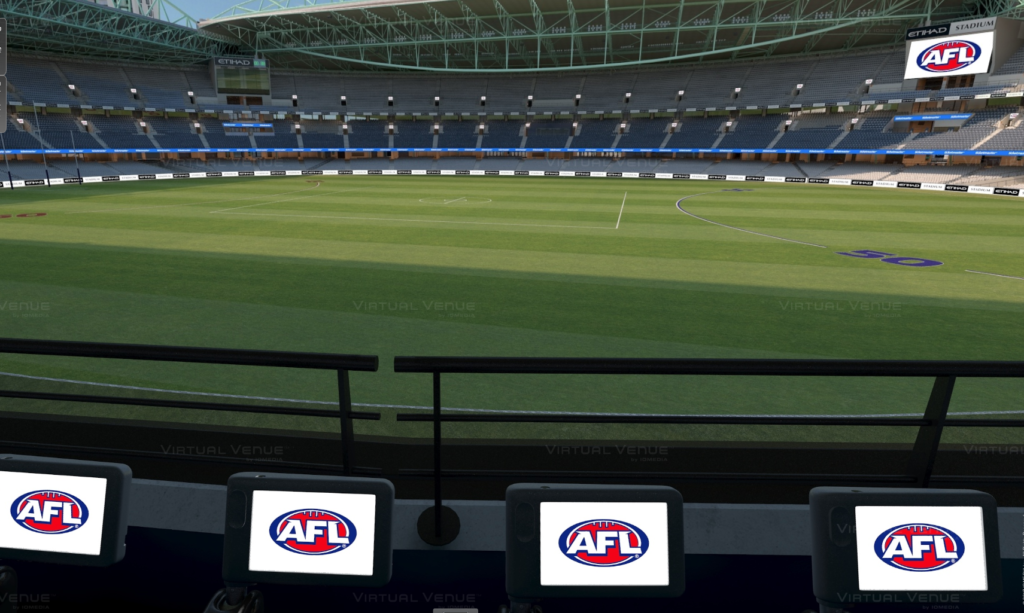 Exact view from some of our Medallion Club seats 
GALLERY by Adrian Richardson
Formerly known as The Grille, acclaimed Australian Chef Adrian Richardson, brings his simple bistro style philosophy to Marvel Stadium with clean fresh food made with skill and passion along with La Luna's signature, warm, informed & friendly service.
Gallery has sourced some of the finest beef Australia has to offer; grass-fed Angus, Wagyu, Hereford, dry-aged for 40 days on the bone and grilled to perfection, the finest Australian freshly shucked oysters and artisan small goods, with cocktails showcasing some of Australis finest spirits and a wine list showcasing Australian producers.
During the match, sit down at the bar with a drink, entertain guests over lunch or dinner, or stay close to the action up against the glass in the dining area.
Gallery is located at Aisle 18 within the Medallion Club.
FEAST
Welcome to Feast, the Carvery reimagined.
Feast offers a mix of shared-style dishes served directly to your table, along with a variety of food stations to tempt your taste buds for main fare.
With a focus on sustainable and ethical products, sourced from passionate suppliers and producers, our menu is carefully crafted daily to reflect the best season local products available on the market.
Feast is located at Aisle 8 within the Medallion Club.
LEE HO FOOK
As one of Melbourne's few Good Food Guide 'hatted' Asian restaurants, Lee Ho Fook has fast become the frontier of new-wave Chinese cuisine at its much loved Duckboard Place restaurant.
Lee Ho Fook's cuisine takes the legacy of deliciousness given to us by generations of Chinese Australians in a highly personal and creative direction.
Lee Ho Fook is located at Aisle 5 within the Medallion Club.
***Prices include entry, dining and a Medallion Club seat for 1 person. Please comment in 'order notes' for which game you would like to purchase a dining package.  Packages are subject to availability. Please email us at sales@ticketblaster.com.au with any questions or requests.